Cluster Systems Company Limited (CLUSTER)
Cluster Systems Company Limited (CLUSTER) is a subsidiary of Terabyte Plus Public Company Limited (TERABYTE). It was founded in March 2008 and is located on the 12th floor of the CS Tower on Ratchadapisek Road in Huaykwang, Bangkok.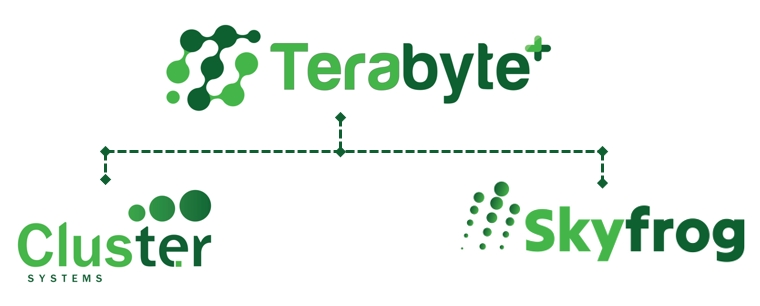 CLUSTER, has been recognized as a distinguished solution partner by several renowned international vendors such as Dell Technology, Microsoft, Veeam, CISCO, Fortinet, Palo alto and etc for mission critical environments, particularly for SAP ECC6, SAP S/4 HANA, Microsoft Dynamics, Microsoft 365, Oracle, and more. The company also provides private cloud services such as T.Cloud and Dell APEX as well as public cloud services such as Microsoft Azure and AWS to meet specific customer requirements.
With a professional technical team experienced in both on-premises and cloud solutions, CLUSTER provides consulting and value-added services, including T.Support and T.Support Plus (T.Support and Ransomware Helper Services), to ensure the success of customers in their on-premise and cloud journey. As a major player in the solution and service provider market in Thailand, CLUSTER continues to grow its customer base, including those who rely on their cloud services for business-critical environments, resulting in a high level of customer satisfaction.
CLUSTER is committed to strengthen personal data protection in accordance with the Personal Data Protection Act B.E. 2562 and relevant laws and therefore introduces these Personal Data Protection Policies to ensure the Company's compliance with laws. In addition, the Company has established rules for the protection of personal data of data subjects and has implemented effective and appropriate measures for addressing any violations of the rights of data subjects. Our statement of policy is provided below.